Stories and Songs of the Infinite
15 July 2017
Amstelveen (NL)
Join us for a summer evening to explore death and transformation.
We'll weave myths and mantras in an inspiring mix known as "Hari Katha."
What can tales from the East and soul-stirring songs offer us?
Let's see!
Saturday, 15 July 2017

Henry Marshall with Jeroen de Geus & Jay Jay van Sleen
In the "Amsterdamse Bos"
Nieuwe Merlaan in Amstelveen
Parking - Berkenhoek
Follow the signs

21:00 - 23:00
No charge for admission
More info & registration Karel Winterink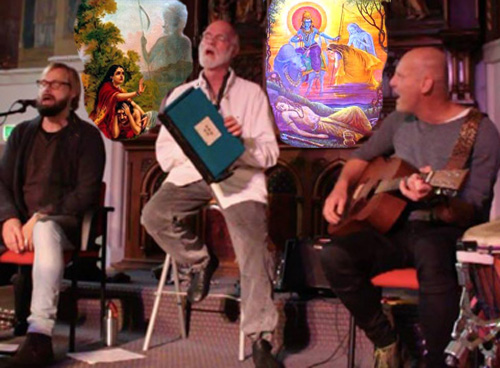 TE Playshop
16-20 August 2017
Weitra im Waldviertel (A)
Tri-Energetic (TE) Playshop
Why not take home inner peace from a wonderful summer holiday?
Join us to renew, relax and remember who you really are.
We'll sing, dance, do yoga, chant mantras, play, and do personal work.
Connect with wonderful people and with Your Essential Self.
Experience the practical magic of Tri-Energetics.
When: 16 - 20 August 2017
18:30 Wednesday - 11:30 Sunday
Led by: Henry Marshall with Sonja Rauschuetz and Michael Schoenen
Location: Seminarzentrum Rosenhof
Großwolfgers 43
3970 Weitra im Waldviertel
Austria
Costs per person for the 4-day group: Tuition is € 480 (inc VAT)
Full board in a double room is € 304 — € 388
Registration: Michael (+43 650 942 3010) mw.schoenen@yahoo.de
Sonja (+43 699 1953 2652) s.rauschuetz@viennaschool.at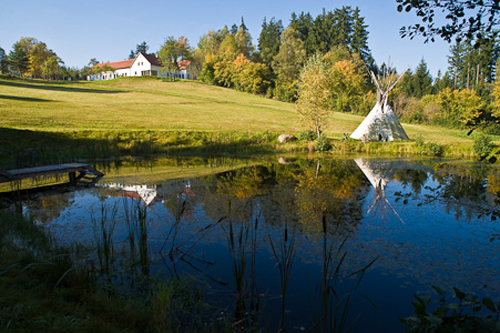 Mantras & More
7 October 2017
Pressbaum bei Wien (A)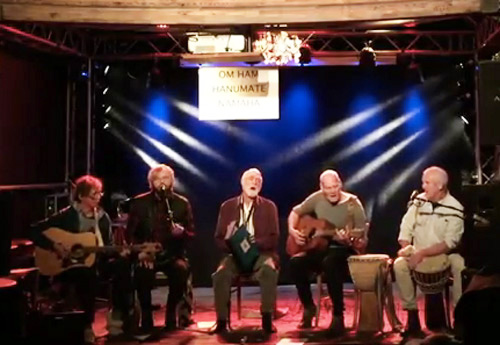 Mantras & More
17 December 2017
Haarlem (NL)
Join us for an inspiring afternoon of singing musical mantras for renewal and healing. Tri-Energetic group exercises will help us relax the body, quiet the mind-emotions, and open our hearts. We'll reconnect with old friends and make some new ones.
Date: 17 December 2017
With: Henry Marshall and the Big Little Mantra Band
Location: Flow Plaza, Zaanenstraat 18 1hoog, 2022 CP Haarlem, Netherlands
Time: 14.30 - 17.30 (doors open 14.00)
Admission: € 15,- at the door
Bring: a cushion for comfortable floor sitting
Organization & Information: Stefanie Bussing
06-48102716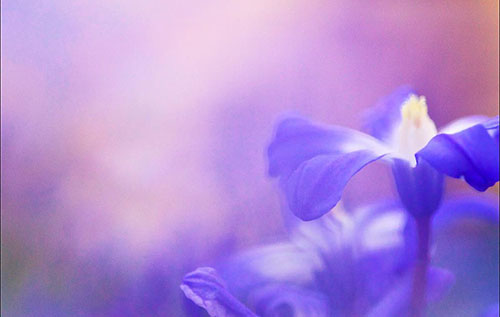 Mantras & More
28 January 2018
Belgium
Join us to CONNECT with our inner truth, our higher selves, and with each other.
Tri-Energetic exercises will relax our bodies, quiet our mind, and open our hearts.
Musical mantras will inspire us to meditate peacefully and to dance with joy.

Date: 28 January 2018
With: Henry Marshall and Playshop Family Musicians
Location: To be announce
Time: 14.30 - 17.30
Price: € 15,- (no registration necessary, just pay at the door ;-)
Bring: a cushion for comfortable floor sitting
Organizer: Frie Lavelli · +32-15-290699
More information: www.innerlijkedanser.be/ma_retie.htm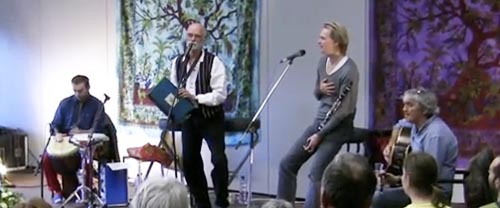 Y-E-S Retreat
12-19 May 2018
Martina Franca (I)
Join us for a wordless adventure into Your-Essential-Self.
We'll renew ourselves in an oasis of Stillness.


Dates: 12-19 May 2018
With: Henry Marshall and Raimund Mauch
Location: La Rosa dei 4 Venti
Cost: to be announced
Bring: an open heart and lots of curiosity
Information & Reservations: will be announced