Tri-Energetic Playshop
14-18 August 2019
Weitra im Waldviertel (A)
Planning your summer holidays?

Want a transforming, inspiring adventure?

Want to take home inner peace?

Then join us for a TE Playshop!
Start the day in silence with yoga and a meditative mantra.
Embrace and explore beautiful nature in the Austrian countryside.
Connect authentically with others, sing, dance, and express yourself.
Share your truth in a safe, accepting circle and individual counselling sessions.
Relax deeply and renew your body, mind-emotions, and spirit.
Experience the practical magic of Tri - Energetics (TE).
Join us for this powerful and fun experience.
Enjoy being who you really are.
Tri-Energetic Playshops are based on three convictions:
* we all want inner peace,
* we all have something we want to change or accept,
* all these things are easier to achieve in a loving supportive environment.
Playshops are a residential group experiences designed to give participants a new lease on life through a unique mix of psychological interventions, yoga, shamanistic ceremonies, music, and mantra chanting.
For over thirty years, Playshops were led by Rickie Moore, PhD and Henry Marshall, PhD and inspired newcomers to personal development as well as seasoned professionals to experience laughter that is as a healing as tears.
Today, Henry and his team carry on Playshops, offering personal work that is playful.
When: 14 - 18 August 2019 (Wednesday 18:30 - Sunday 12:30)
Led by: Henry Marshall with Sonja Rauschütz and Michael Schönen
Location: Seminarzentrum Rosenhof www.seminar-rosenhof.at
Großwolfgers 43 * 3970 Weitra im Waldviertel * Austria
Costs per person for the 4-day group: Tuition is € 480
Single, double & triple rooms with full board are from € 316 -- € 444
Questions or Comments: info@inpeacenet.com
Registration for the Playshop: Personal Registration
To register and bill through your business: Business Registration
Room reservation and accommodations:
office@seminar-rosenhof.at :: cell +43 664 419 7138 :: tel +43 2856 3795

Make your own arrangements for your room with Rosemarie and her teram.
Delicious healthy vegetarian food is provided. If you have special needs,
please communicate directly with the Rosenhof team. They really do their best.
Shuttle services are available upon request.

Contact person: Michael Schönen mw.schoenen@yahoo.de (+43 650 942 3010)


Download Info in English
*
Download Info auf Deutsch
Join Us! Register NOW!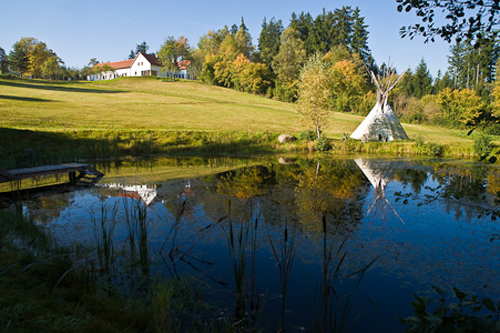 TE Wellness Weekend:
Meditation & Mantras
Spring, 2020
Edinburgh (UK)
Join us for a Wellness Weekend sharing the treasures of Tri-Energetics (TE) with friends and family. Our approach to Wellness incudes body, mind-emotions, and spirit. It embraces individual and community and the great mystery of what we are beyond physical bodies and personalities.
Relax into stillness, meditation, and mantra chanting.
Savor the essentials of TE: yoga, stress-reduction bodywork, healing circle, fire ceremony, expressive movement, sharing your truth, and connecting with others.

Play with the Tri-Energetic formula for practical problem solving.

Grow in well-being, enjoy, connect deeply with yourself and others.

Led by: Henry Marshall with Marie-Paule Ricchi and Fred Kosters
Date: Spring, 2020
Time: 9:30-21:30 Saturday & 9:30-16:00 Sunday
Location: The Beeches, 209 Colinton Road, Edinburgh EH14 1BJ, Scotland
Tuition: 135 GBP or 150 EUR
Eating: Bring what you enjoy and need for self catering and family-style sharing.
At our disposal we have a kitchen, dining room, and living room.
We'll provide coffee, tea, and juice. Let's enjoy ourselves!
Sleeping: Contact Ann Forsyth for a list of nearby hotels and guest houses.
Information: Ann Forsyth * +44 7487 236005 * amf@everythingelse.uk
Registration: Personal Registration
Register here if you want to bill this event through your business: Business Registration